Arrangement Pricing
We offer free local delivery to any location in Loveland. We charge a small fee for delivery to surrounding areas- please contact us for more information.
Every arrangement is unique- we never follow a 'flower recipe'. Flowers and vases will vary- below are examples of approximate arrangement sizes. Please let us know if you'd like us to include specific colors, vase types or flowers.
we want to provide the freshest flowers possible. Please give us 3 days (minimum) notice for any flower order.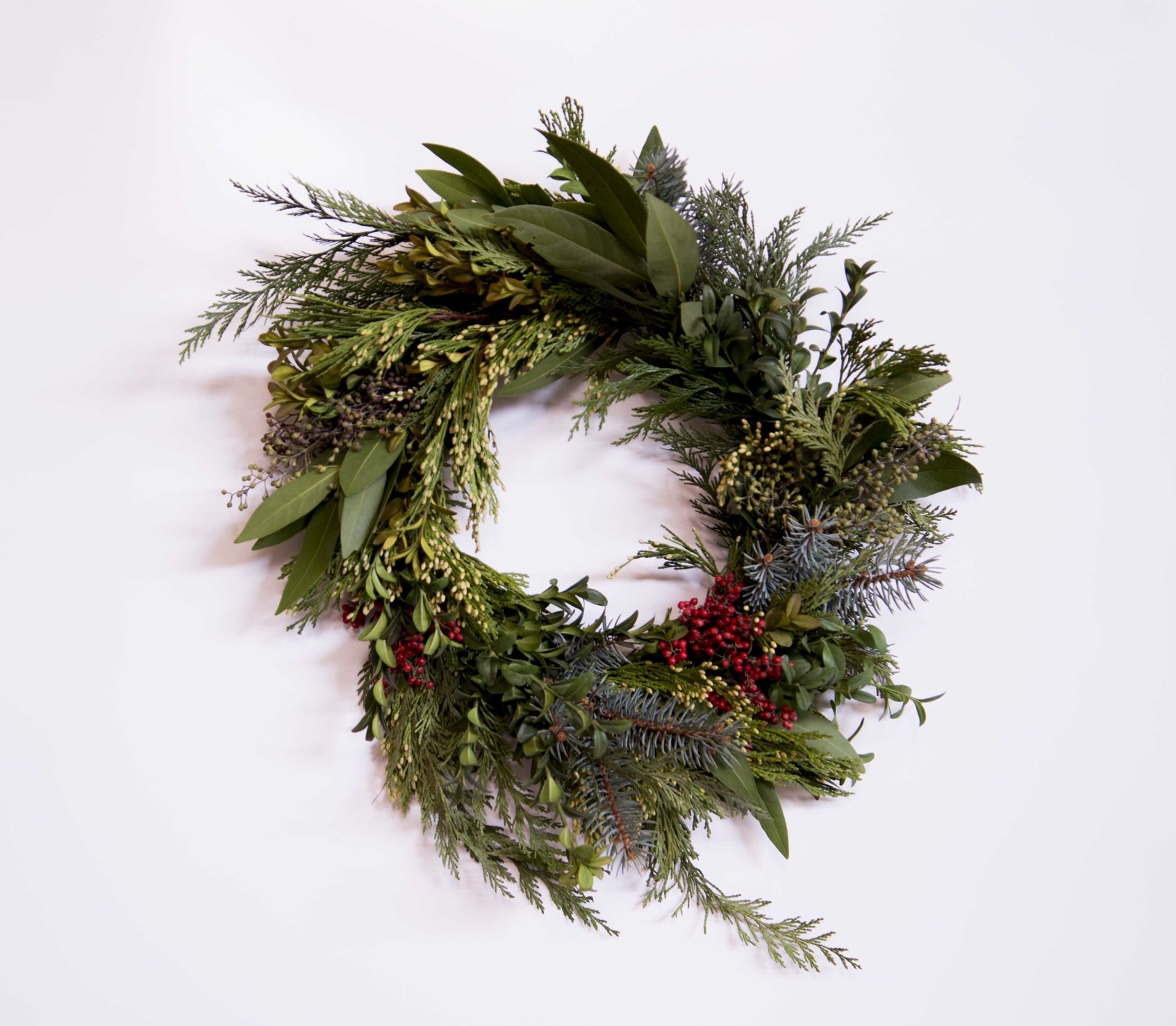 HOLIDAY WREATHS ARE HERE!
Order a holiday wreath anytime during the months of December + January. We deliver weekly, complimentary in Loveland, every Wednesday and Thursday.
Wreath sizes and prices vary. Email us at lucy.wildposies@gmail.com for more information.
We will be teaching a fresh greenery, wreath-making workshop at Loveland Aleworks on Sunday December 17th. Visit the website below for more information and registration!
Small Arrangements: Starting at $40
A beautiful and simple arrangement is the perfect gift to let someone know you're thinking of them.
MEDIUM arrangements: Starting at $50
A full & generous arrangement will surely brighten someones day.
Large ARRangements: Starting at $60
Wow a loved one with a large statement arrangement. What a great way to celebrate a birthday or anniversary!
Add succulents or extra statement flowers to any arrangement for a small up-charge.
We are flexible - Let us know if you're looking for something specific!
TO ORDER FLOWERS: CONTACT US @
Email: lucy.wildposies@gmail.com
Phone: 970.222.9327